Endodontics is the treatment by which part or all of the pulp of the tooth is removed and sealed, or as it is commonly known, killing the nerve. Normally this type of technique should be performed when there is a deep cavity that reaches the nerve and, therefore, causes a lot of pain.
Endodontics is a method used to save teeth that would otherwise have to be extracted. Years ago, when a tooth gave many headaches or was badly damaged, it was pulled out to avoid greater evils. Today endodontics serves to maintain the pieces as much as possible and provide the patient with strong, complete and, above all, natural teeth. Thanks to this treatment, the natural dentition, the bone and the gingiva that surround it are maintained, in addition to the functions that they fulfill.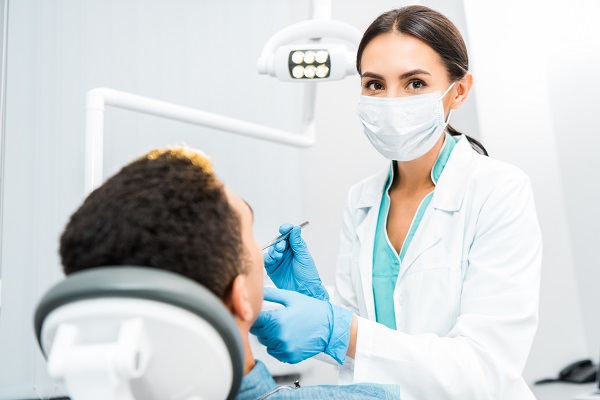 Although the most common cause for a root canal is deep cavity , there may be other reasons:
A bad result of a tooth restoration process
Abrasion, erosion or simple wear of the teeth
Trauma
Like the rest of cavities, those that need endodontics cause pain, more or less intermittent, greater sensitivity and inflammation of the area. The difference is that when it reaches the nerve, it usually causes more irritation and damage. To reach a better diagnosis, the endodontist should perform an X-ray of the piece to see if the caries affects the pulp or not. In addition, to assess pain, the patient should be consulted about the permissibility of cold and / or heat and given small touches to check the damage.
The process
The steps that endodontics follow is the extraction of the damaged part of the pulp through a hole in the crown to gain access to it. After removing the damaged pulp, a step called a pulpectomy, the area is cleaned, slightly enlarged, and the chamber and ducts are shaped so that they can be easily filled later. Finally, it is sealed with a definitive obturator material to keep the nerve isolated from the outside.
Endodontics are usually performed in a single session, although depending on the difficulty and other factors, it can take a couple or three visits. If the treatment requires a second visit, the opening of the crown must be temporarily restored with some material, until it is permanently sealed. This last step refers to root canals for permanent teeth, in the case of children who have primary teeth. a resorbable material is placed instead of a veneer.
Thanks to advanced anesthesia techniques, endodontics is not painful since the area is anesthetized locally with great effectiveness. In some cases there are subsequent discomforts that can be treated with pain relievers prescribed by the dentist.
Endodontics, not including reconstruction or veneers, costs an average of between 100 and 300 USD, depending a lot on the severity and the dental clinic where you go. If we include the rest of the procedures to finish the treatment, the cost is around 600 or 700 USD approximately .