The unveiling of a gigantic cultural centre in Mumbai will be attended by Hollywood's top superstars. Zendaya and Gigi Hadid stunned everyone in attendance with their special gowns.
We are accustomed to enormous red carpets in Hollywood, but several countries host major fashionable events that bring together thousands of celebrities. One of these countries is India, which gathered various celebrities last weekend for the inauguration of the Nita Mukesh Ambani Cultural Center in Mumbai.
Among the attendees were two young Hollywood celebrities, Zendaya and Gigi Hadid. The celebs wore very different gowns under the same Hindu influence, but they were just as stunning and amazing. We have no hesitation in saying that they are one of the nicest designs we will see in 2023.
Zendaya was the most anticipated visitor, and her dreamy appearance did not disappoint. The actress chose a garment by Indian designer Rahul Mishra, which stood out on the red carpet. The bralette dress with golden stones and a low-waisted skirt had a XXL mermaid train that blended into a cape that began at her hips and terminated at the floor.
The amount of beautiful elements stitched on a sapphire blue tulle that stood out under the small crystal stars and creative flower embroidery on the skirt finishes made this design remarkable. Zendaya highlighted a before and after in her fashionable career with her medium bow and modest bling.
Gigi Hadid was by her side, also posing for the cameras in a 100% handmade gown. Abu Janu Sandeep Khosla's design took a year to complete and was ultimately displayed at this event. The supermodel looked stunning in a crop top with a V-neckline and shoulder pads studded with golden stones, as well as a white pencil skirt with small crystals. The white cape with gold floral embroidery over her shoulder and down her torso was the dress's unique feature.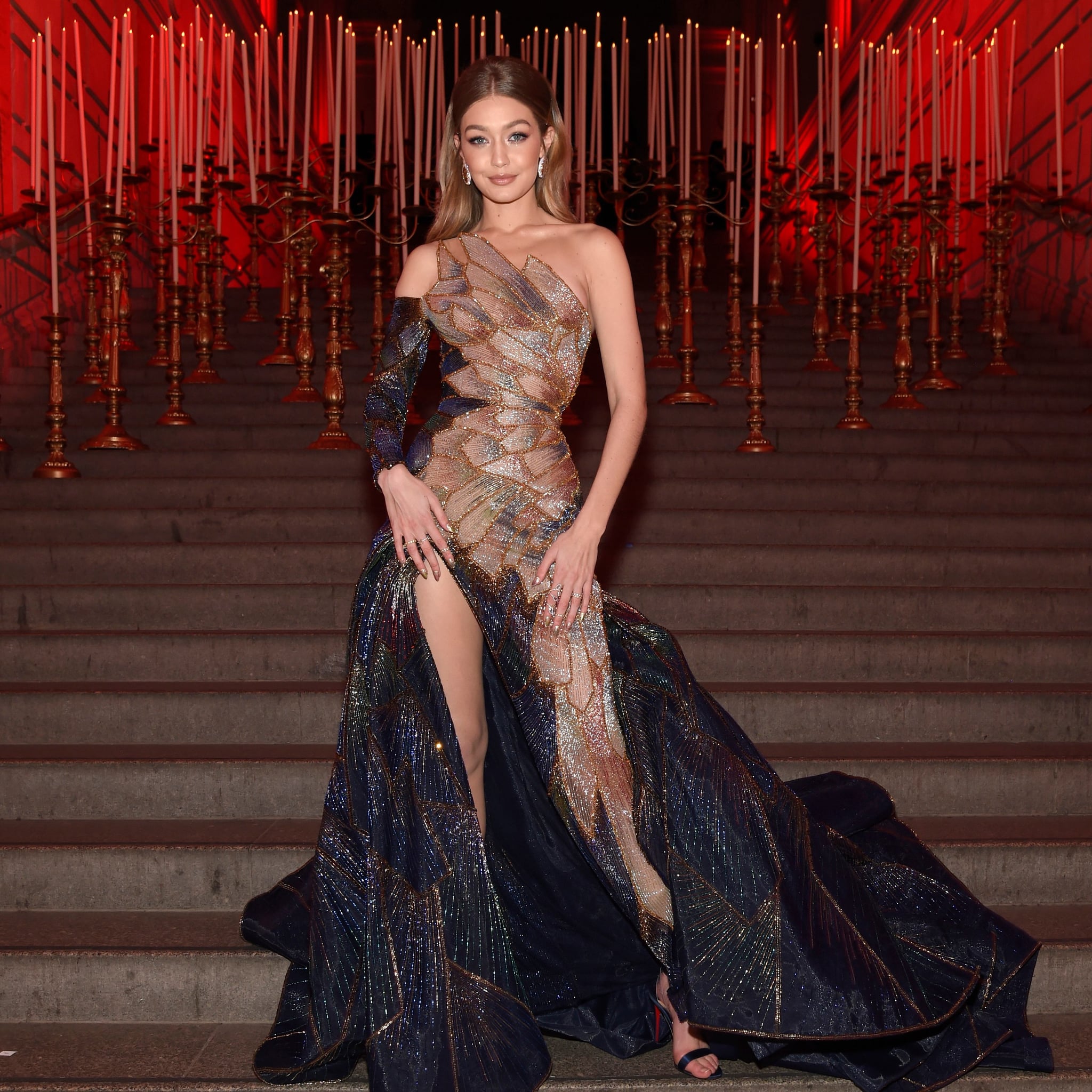 Unlike her partner, Gigi opted for numerous accessories, including big gold bracelets on both arms and matching earrings. The celebrity was one of the night's stars, with her tight hairdo and bronze cosmetics.
Zendaya and Gigi Hadid undoubtedly developed the best fusion style of Indian and Hollywood beauty. Which one is your favourite?