Scarlett Johansson's heart is one of the most sought after in all of Hollywood due to her attractiveness, therefore now we will tell you about five great guys who made her fall in love.
Scarlett Johansson, the stunning Hollywood actress, is one of the most prestigious female artists in the film industry, and it is not for lack of quality in her work, as she is a highly diverse star in the roles in which she has appeared.
Just as a huge beauty is accompanied by more than one look wherever she goes, such a successful, gorgeous, and talented woman will attract a lot of attention from hundreds of men, therefore today we bring you the top five guys who succeeded to steal the heart of the interpretation of " Black Widow ".
The stunning actress has been married three times, but she has also been photographed dating a few other men over her career, despite always keeping her personal life discreet.
Colin Jost
Colin Jost is an American actor, comedian, and screenwriter who is currently married to Scarlett Johansson. They got engaged in 2019 after two years of dating and plan to marry in 2020. Since then, they have been together, bringing into the world a son who was born in August of the previous year.
They have been seen holding hands and smiling sincerily in various locations, indicating that they are pleased in their marriage.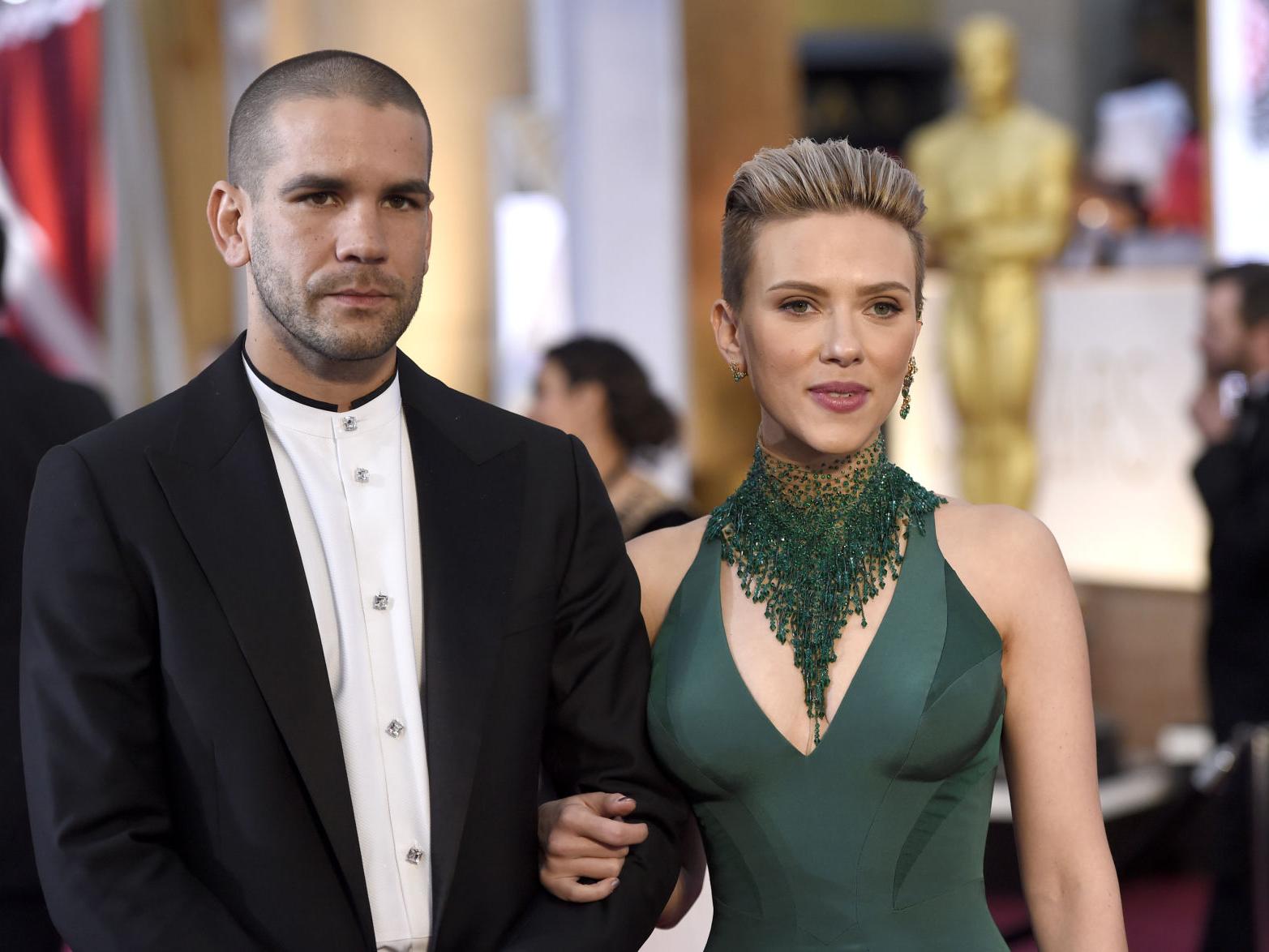 2.Romain Dauriac
Romain Dauriac, a famous 40-year-old French journalist, was the stunning actress's second husband, beginning their romance in 2012 and marrying barely two years later and welcoming their daughter Rose.
Nevertheless, the marriage did not work because they divorced in 2016, with Scarlett Johansson claiming custody of their 7-year-old daughter.
3.Justin Timberlake
In 2007, the iconic singer Justin Timberlake recorded the song "What Goes Around…Comes Around," for which he decided to make a music video for her, the beautiful film producer would have an appearance in such a musical project, and since then I have seen these two celebrities very close together, unleashing rumors of some romance.
They never came out to confirm or reject the reports, so their supporters assume it was just something minor.
4.Ryan Reynolds
Now we go on to the popular Hollywood actor Ryan Reynolds, who is 45 years old and has been happily married to the stunning actress Blake Lively since 2012, with whom he has three beautiful children.
Scarlett Johansson's first marriage would be to this gorgeous actor; they married in 2008, keeping a quiet profile, yet on the streets they were photographed as gentle, always in photographs that emanated true love.
Well, in 2011, it was announced that they would not have worked as a pair and were divorcing, with many speculating that it was due to infidelity on Ryan's part, since he was recording Green Lantern, whose film shared the spotlight with his current wife Blake at the time.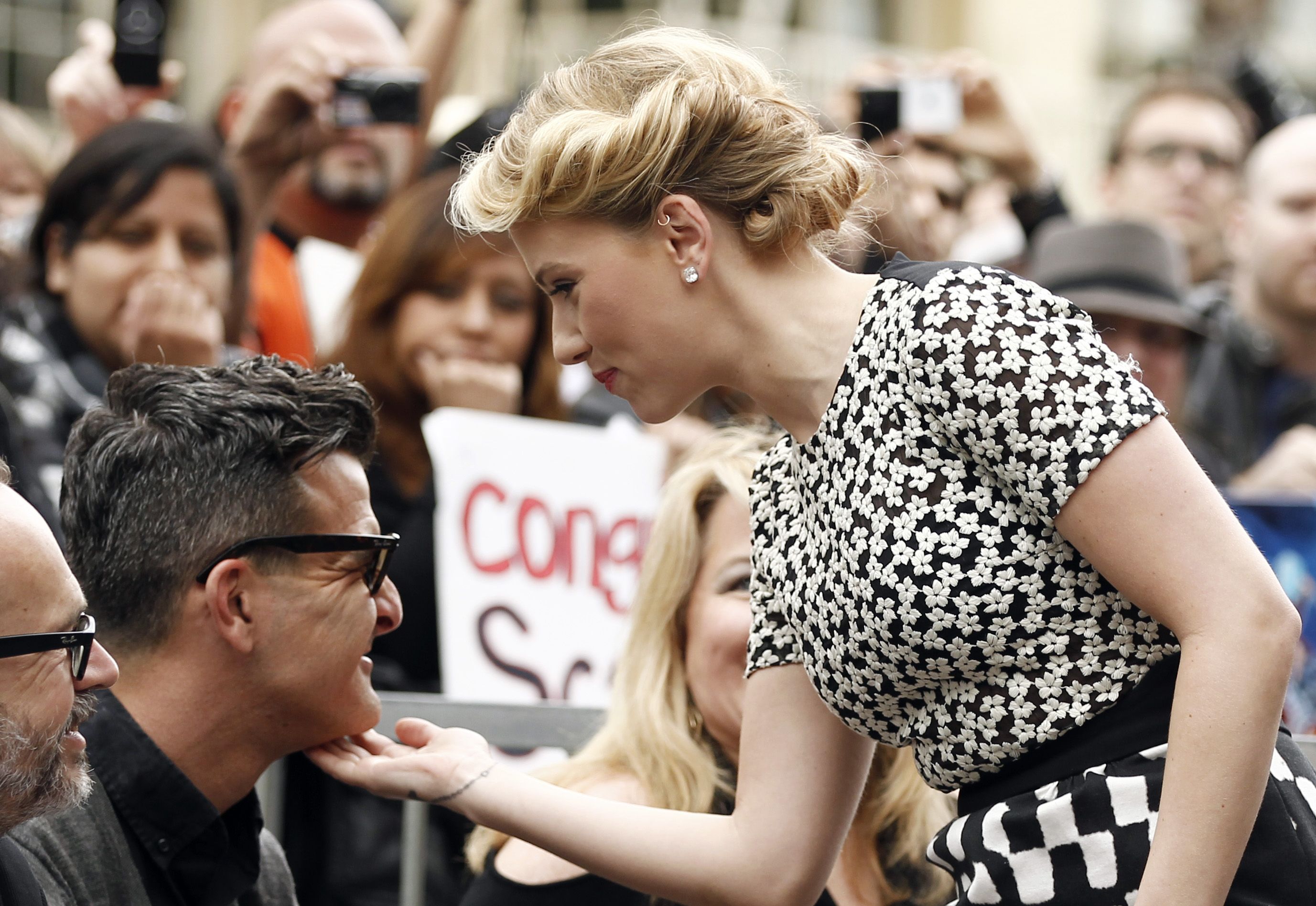 Nate Narloy
Before meeting her second husband, the stunning 37-year-old actress had a brief relationship with Nate Narloy, a 48-year-old advertising executive in New York.
They were photographed quite close together on a romantic trip spending love and honey throughout 2012, but it was a very short connection that did not flourish.