Lee Sang Yeob took to Instagram to post a photo of BTS' Jin, who is still serving in the military. Lee Sang Yeob posted a photo on Instagram on April 2nd with the caption "haha." Lee Sang Yeob wore a baseball cap and a gray sweatshirt in the published photo, displaying a comfortable yet casual attitude.
When Lee Sang Yeob, peering down, resembled Jin, Jin's older brother, Kim Seok Joong, responded rationally by commenting on the post, "Huh…?"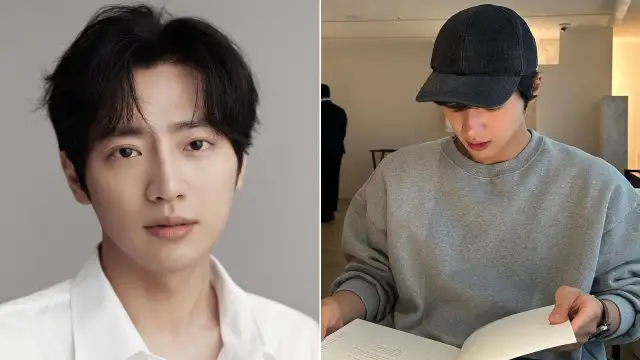 Lee Sang Yeob's resemblance to BTS's Jin:
Netizens also expressed their delight, saying, "They seem so similar," "I mistook them for Jin at the time," "They look so similar," and "They are very similar to the world." Lee Sang Yeob has stated that he would appear in KBS2's new drama "Pure Boxer."
Meanwhile, BTS's eldest member, Jin, joined on December 13 of last year and is now an assistant instructor at the Army's 5th Infantry Division Recruit Training Center.
His release date is set for June 12, 2024. Lee Sang Yeob, whose warm visuals and good acting skills have drawn attention to each of his works, is set to greet fans with 'Pure Boxer' in the second part of this year. 'Pure Boxer' is based on Chu Jong Nam's novel "Pure Boxer Lee Kwon Sook."

Sang Yeob Lee:
The agency Woongbin E&S revealed a new profile image of actor Lee Sang Yeob on March 3rd. Lee Sang Yeob's deep eyes and tight visuals drew attention in his new profile picture.
The white shirt and black turtleneck design not only creates a contrasted atmosphere, but also catches the hearts of ladies with a lovely grin that makes even the viewer feel wonderful.
Lee Sang Yeob used gray knitwear and a naturally disheveled hairstyle in the photographs below to convey a relaxed vibe. Not only that, but the soft charisma is hidden behind the camera-staring eyes. Lee Sang Yeob developed numerous thoughts with his own hue and completed his profile with his own mood in this way.