Ed Sheeran is preparing to take his new album, "Subtract", by storm, but also to surprise his fans with new collaborations with Latino artists
According to the information provided by Rolling Stone magazine, the British 
Ed Sheeran
 has confirmed his work with 
Shakira
 , J Balvin and 
Daddy Yankee
 , and expectations are up in the air.
union of talents
Ed Sheeran has proven to be a versatile and collaborative artist . His collaborations have been an important part of his career and they do not stop surprising his audience. On this occasion, he teams up with three important Latino artists to do a joint work that promises to be spectacular.
With J Balvin , Sheeran is preparing the release of a new collaboration that will be part of a new album that is almost finished and has filmed videos. For his part, with Daddy Yankee, the release of a reggaeton piece is expected in which Sheeran will rap in Spanish, something that is undoubtedly a great challenge for the singer-songwriter.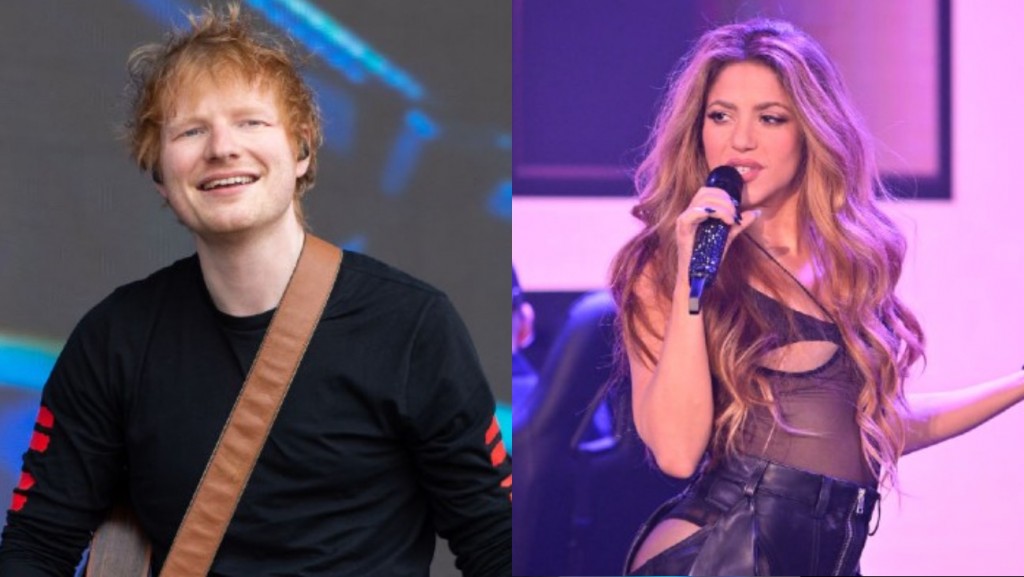 But without a doubt, the most anticipated collaboration is the one he will do with Shakira. The Colombian singer is preparing new music, in which Ed Sheeran has participated writing exclusive pieces. The result promises to be a fusion of styles and a combination of talents that will surely leave her fans speechless.
Subtract: a story of emotions
But while preparing for these new collaborations, the British is ready to present his new album "Subtract", which will be available from May 5. This work will be a compilation of songs that deal with very strong themes of the daily life of any person.
"Subtract" will be a sample of Ed Sheeran's ability to explore new horizons and emotions in his music, something that will undoubtedly excite his fans. But it will also be a pretext to show the maturity that the artist has acquired throughout his career.
In short, Ed Sheeran continues to be one of the most important artists in the music industry, and his new collaborations with Latino artists promise to be a showcase of his talent and versatility. Furthermore, his new album "Subtract" promises to be an emotional experience that will connect with his audience in a deep and authentic way.