BLACKPINK's LISA made sure to promote Jisoo's debut album in her trademark lighthearted manner.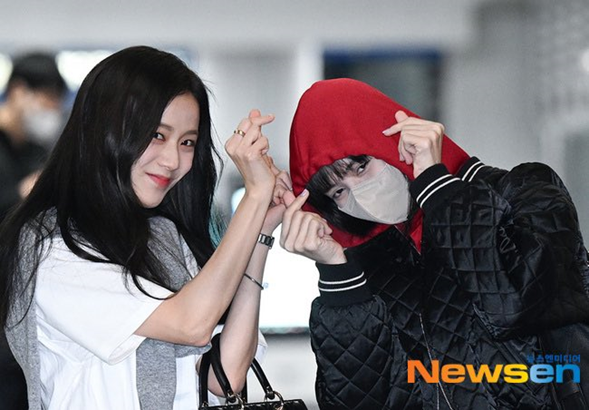 BLACKPINK arrived at Incheon International Airport on April 2nd, departing for their concert in Las Vegas.
Jisoo was dressed in denim jeans, a white tee, and a jumper tied across her shoulders, while Lisa was dressed in red training trousers, a zip-up jacket, and sneakers. The two members exited their van side by side in front of the reporters.
While waiting for the light, Lisa pointed towards Jisoo and began dancing on the spot. Lisa was doing the chorus choreography for Jisoo's debut solo album "ME," which was released on March 31.
Lisa shook her body, forming a flower-like stance with both hands. Jisoo burst out laughing as he watched Lisa's impulsive dance and joined her in it. Even as they crossed the street, the two members continued to dance.