In a mini dress and high boots, one of the Hoy program's stars confirms that there is no age limit for a woman to show off her beautiful figure, as well as her beautiful attributes, because the famous woman's outfit made it clear why she is one of the public's darlings. It is about the well-known Andrea Legarreta.
For more than 20 years, Andrea Legarreta has never failed to make an impression with her outfits and style, always exuding a lot of elegance, sophistication, and good taste, without forgetting that many of them also have their daring touch, with which the host shows her mischievous side.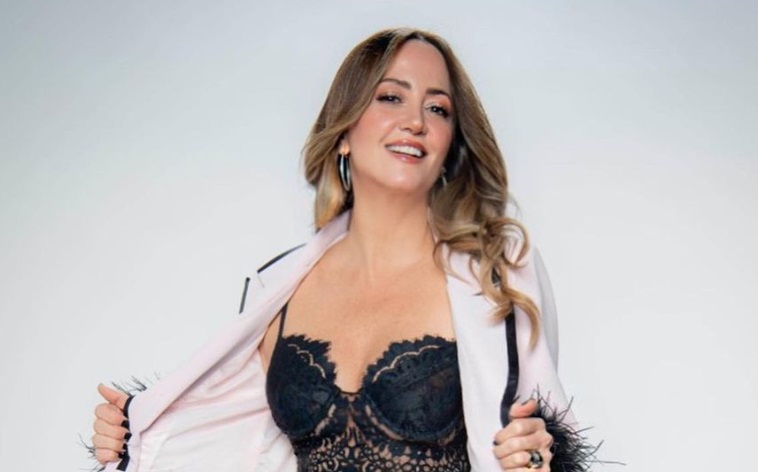 On this occasion, Mexico's most famous presenter revealed that even at 51 years old, she still has competition legs that are always perfectly smooth, hydrated, firm, and radiant, which is one of her favorite attractions because it is common to see her in miniskirts or short dresses, as she was on this day.
Andrea Legarreta, who wore a little black dress with an asymmetric cut at the bottom to show off her beautiful legs, complemented her look with long black boots, above the waist, and a striking green leather rocker jacket, which she accessorized with studs.
The famous Hoy program host shared this photo on her Instagram account, in which she showed off her Friday outfit, accompanied by a reflection, which is something she does frequently, as she always seeks to impact and connect with her loyal followers.
As a good influencer and marketing star, the famous used the opportunity to show off the brand of her jacket, so that women who want to match her style will have an easier time obtaining and purchasing this element that completed her outfit.
As usual, this beautiful television star's publication did not go unnoticed, and within a few hours she had several reactions and comments from her followers, though for some reason, Andrea Legarreta decided to limit the comments, and as a result, no one can now share her opinion.