Rosalía and Rauw Alejandro gave their first interview together to the streamer Ibai Llanos before launching their collaborative EP and told intimate details
After keeping their relationship a secret for several months, Rosalía and Rauw Alejandro revealed intimate details of their romance in an interview with the popular streamer I bai Llanos .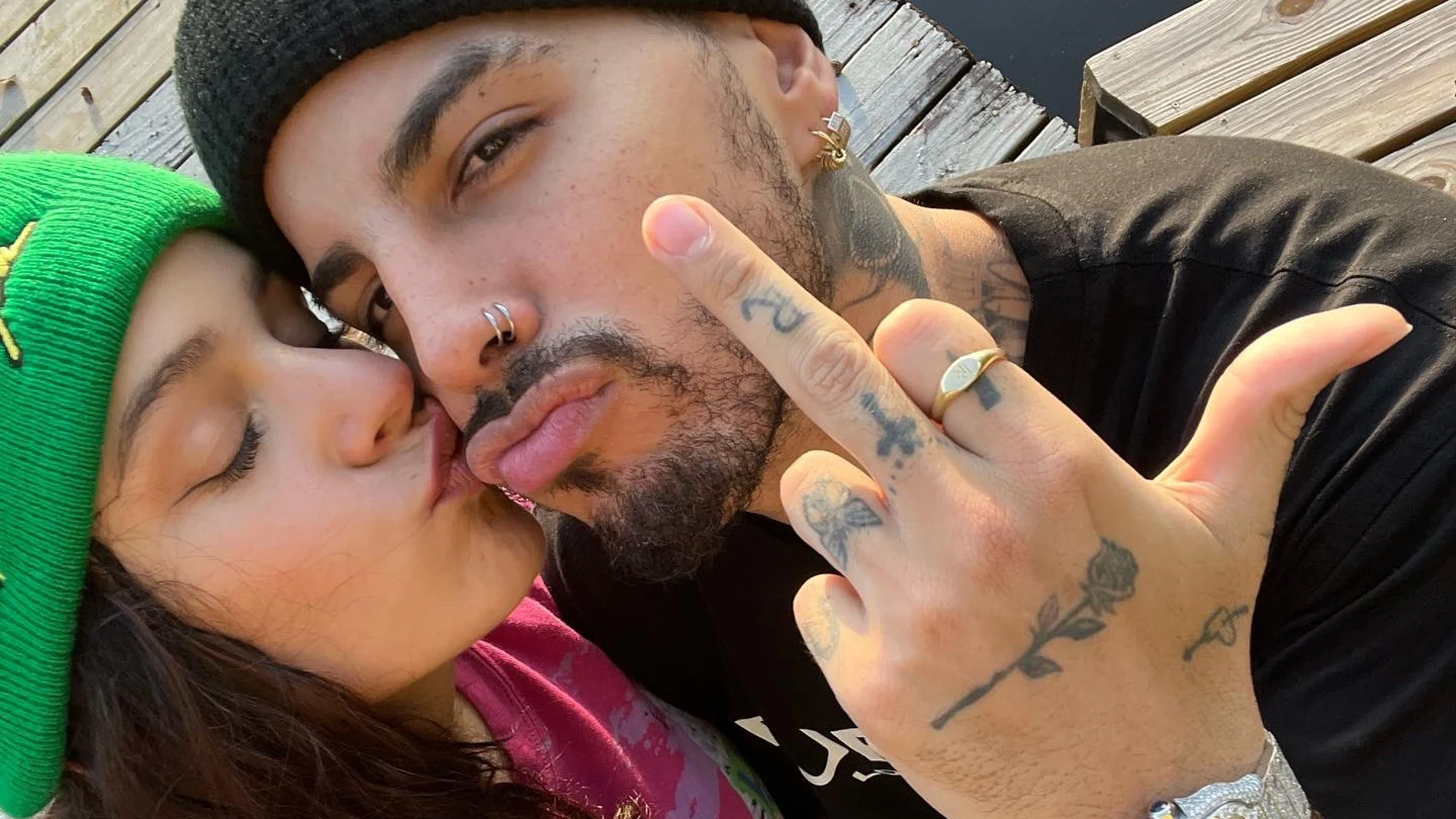 The couple, who worked together on a musical project for more than a year, sat down in front of the cameras to talk about their collaboration and their relationship, revealing details about how they managed to work together and keep their romance out of the spotlight.
The most striking thing about the interview was Rosalía 's confession , who admitted having lost faith in men until she met Rauw Alejandro .
"I had lost faith in masculinity and it was meeting you and the situation changed a bit for me. I felt that you were not afraid of loving and being loved," said the Catalan singer.
"We always put our relationship first, get into the studio and start a project when we are starting a relationship, I think it was better to lay the foundations of the relationship," Rosalía added.
During the interview, the two talked about their experience collaborating in the studio and planning a project together, which resulted in an intense but rewarding experience.
"It's a little intense, a little difficult. For me it's not complicated because as I know her it's more fluid, everything is easier, I understand her. If I didn't like something about the song, I waited to tell her at a particular moment or time up with the other producers" , explained Rauw Alejandro.
Without a doubt, the relationship between  Rosalía   and Rauw Alejandro promises to be one of the most interesting at the moment, not only because of their musical collaboration but also because of the way in which they have known how to keep their romance away from the spotlight until the right moment to share it with their fans. .
The relationship between Rosalía and Rauw Alejandro has become one of the most talked about and followed by music  fans .
Despite the fact that the couple had kept their romance a secret for several months, rumors about their relationship began to circulate in late 2021, when they were seen together on several occasions.
However, Rosalía and Rauw Alejandro decided to keep their careers and their relationship separate, until they announced their musical collaboration in January 2022.
The couple worked on a project together for over a year, and finally decided to talk about their romance in an interview with popular streamer Ibai Llanos.
During the interview, Rosalía and Rauw Alejandro shared details about their experience working together in the studio, and how they managed to keep their relationship private while working on their musical project.
They also talked about how their musical collaboration allowed them to strengthen their relationship, and how they support each other in their careers.
In addition, the couple has proven to be very close to their fans, sharing photos and videos together on their social networks, and showing their mutual affection and admiration on several occasions.
The relationship between Rosalía and Rauw Alejandro seems to be very strong, and many fans are looking forward to more musical collaborations between them.