Hundreds of years and a lot of blood-spill later, our favorite, burly, and unafraid heroes are back to give you another screaming good series to keep you warm during these chilly winter nights.
Vikings Valhalla is undoubtedly one of those shows that no matter how many times you watch it, it never ever gets old. And owing to that little fact, we are beyond excited for its new season to drop any time now! The wait has been excruciatingly long and we cannot wait one more moment to watch raw, long-haired men parading about and owning it every time they pop up on-screen.
So get ready for some old-age fun as we'll talk all about Vikings Valhalla Season 3, what to expect, and when we can finally clip our eyes on this mesmerizing piece of art.
Vikings Valhalla Season 3 Release Date
Well, well, well. Would you look at that? Turns out, it's going to be an indefinite amount of waiting period before we can watch the series again. The makers have been notoriously tight-lipped about the third season's release date and we are at our wit's end!
With the first season's release all the way back in 2022, it's only fair that we get some news regarding the new season's release. It's absolutely cruel to make us wait for this long, isn't it? We can only hope that this unfair amount of wait will be worth it. But ONLY if they throw in a couple more gorgeous men into the mix. That's the only way to escape our wrath, Niels.
Vikings Valhalla received no small amount of love when it was first aired on 25 February 2022. And its popularity has only been increasing since then so it's safe to say that there is absolutely no possibility of the show being canceled, which is a legitimate fear among most of you know, we know.
But don't you worry about a thing. They don't have the guts to cancel this show. because man, if they did, we'll create a Valhalla of our own, if you know what we mean! *wink, wink*
So, there's nothing much left other than to just keep our fingers crossed for some more news regarding the third season and keep rewatching the first season because IT NEVER GETS OLD!
Leif Erikson and The Battle of Kattegat
Let's go back to the one place where it all began – Kattegat. Erikson had no idea how that bloody battle will keep affecting his psyche and his life in general for months to come after that.
Jarl Kare's determination to get rid of paganism from Norway, down to every last shred led him to leave all caution to the wind with his eyes on the prize. Winning the battle was all he could think about and all the natural forces were on his side as well, it seemed, with Heraldsson joining hands with him, adding a considerable number to his army.
The battle unfolded as you would expect it to – brutally. Every minute that passed on the battlefield was a horror show. Even as viewers, it was hard not to get sucked into the rising heat and tension as the characters' lives changed left right, and center with a single blow of a sword.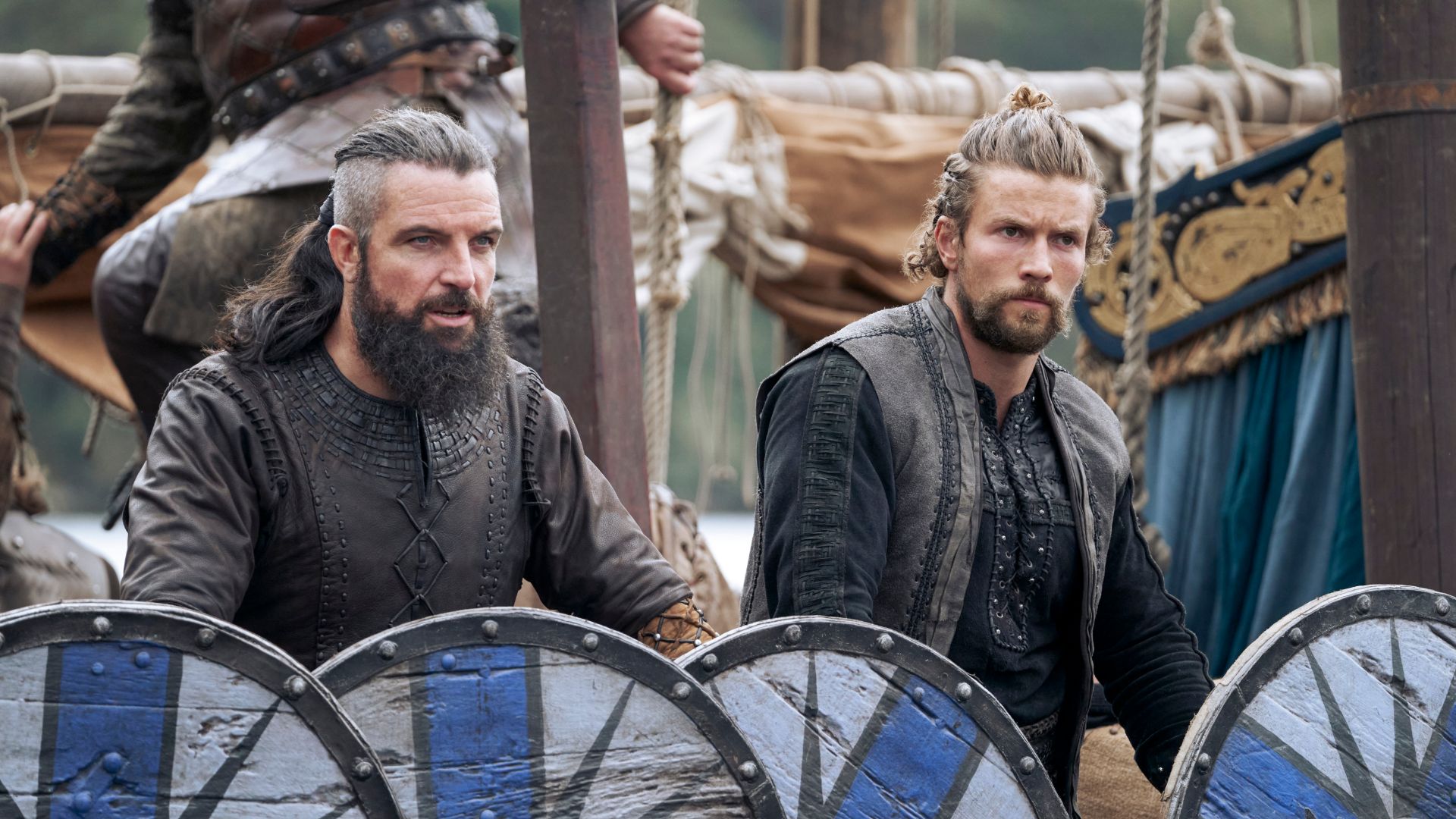 And no one was most affected by the battle than Leif. A long series of spoilt plans and retaliation later, we saw Liv taking her last breaths in Leif's arms. It was one of the most poignant moments of the show. Leif's horror-filled eyes and Liv's entire life flashed in front of her within seconds, it was extremely hard not to get teary-eyed at that spectacle.
This incident gave birth to a new emotion within Leif. His anger and thirst for revenge grew, and the only thing he could see was Olaf's vision stabbing Liv and Liv dying right in front of his eyes.
That one moment changed Leif in ways even he didn't know at that time and it played a crucial role in the story as the plot unfolded. And although a very emotional moment, we have to admit that it created amazing tension, with the stakes raised right at the beginning of the series, and got us invested in the story.