Although it is technically still winter, Kylie Jenner is not afraid to get into swimwear season a little early. She's been projecting this year's swimsuit trends on Instagram recently, and she's confirmed that upside-down bikinis will be seen again this summer not once, but twice.
On Wednesday, the reality star posted a few photographs from her recent tropical vacation to Instagram, calling them "cheery on top." Kylie wore a metallic gold two-piece with an upside-down top knotted in the front and a matching twisted sarong in the photo dump.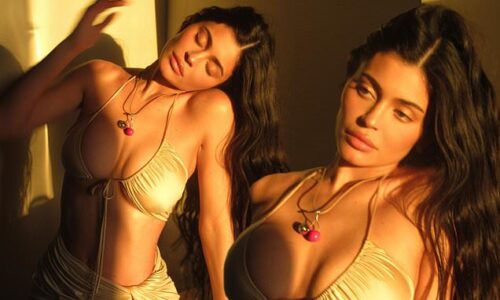 She swept her beach waves to the side and put her palm on a table while arching her back, showing sparkly eye shadow and glossy lips as the golden hour approached.
But it was Kylie's choice of beach jewelry that finished off her look perfectly. She complemented her metallic bikini with a delicate red and gold cherry charm necklace that she's been wearing on repeat as of late while posing in a concrete room with golden hour illumination.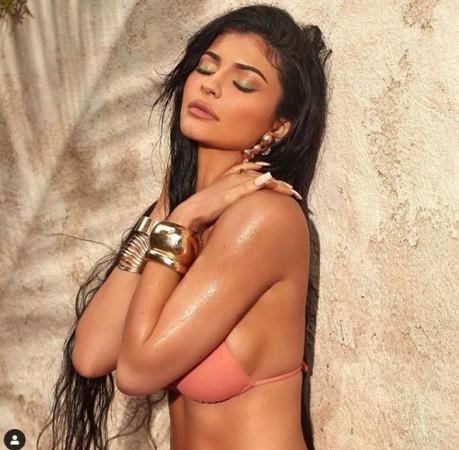 Kylie recently appeared with her sister Kim Kardashian in matching black string bikinis while sitting on a lounge chair near the pool. In the photos, the sisters let their long dark hair down in disheveled curls and wore little to no makeup. "You my twin," Kylie captioned the Instagram post carousel.