Many of our favorite idols are also actors, here we remember their beginnings in acting with the dramas in which they debuted
There are a lot of K-Pop artists who are also into acting, how did you start your acting careers? Here are some of the first dramas where our favorite idols debuted.
We know that in K-Pop there are multi-talented artists and that is that in the industry there are many idols who also write their own songs, compose or are producers. Others who are such excellent dancers that they also do choreography, there are those who have great charisma that makes them amazing MCs.
But there are also many K-Pop artists that we can find in our favorite Korean dramas . This is because they are also actors. Fans can enjoy many idols who work in music and on stage, but also in different series for television.
It's great to see our favorite idols in more productions, there are all kinds of K-dramas in which we have been able to enjoy members of a wide variety of idol groups nowadays. They are truly multi-talented and prove it with their acting work and great skills in front of the cameras.
Here we will remember the beginnings of our favorite idols as actors, in which Korean dramas did they debut ? Here are the first series of these artists.

8 Korean Dramas In Which We Saw Idols Perform For The First Time
Monstar
Year: 2013
Starring Yong Jun Hyung and Ha Yeon Soo
This drama is about an idol who has an incident with a fan, he pushed his fan and was filmed, his video went viral and was criticized by more fans and press. This causes his agency to send him on hiatus for a while and that is when he returns to school.
In  'Monstar'  we had BTOB's Sungjae debut as an actor.
To Be Continued
Year: 2015
Starring Kim Sae Ron and Cha Eun Woo
This is a fictional story of a K-Pop group that travels through time and returns just one day before their debut, which is why idols must do their best so that everything turns out as it was meant to be and not change nothing in your way in K-Pop.
All the ASTRO members act in 'To Be Continued' although not all of them debuted in this drama, most of them did.
This is a historical drama in which we will see the story of a pair of twins, but one of the sisters is taken to another place far from the kingdom for plans that will bring benefits to the royal family. Everything changes when she returns and has an alliance with her twin sister, what will they do together?
 Did you know that SF9's Chanhee was an actor since he was a child? His debut drama was  'Queen Seon Duk' .
Click Your Heart
Year: 2016
Starring Kwon Min Ah and Zu Ho
This is an interactive series in which a girl will have to choose who to stay with as a couple after discovering that three different boys confessed to her, how will this story end? You can choose your ending yourself!
 Except for Chanhee, all the other SF9 members debuted in ' Click Your Heart' as actors.
It's Okay, That's Love
Year: 2014
Starring Jo In Sung and Gong Hyo Jin
This drama leads us to meet a radio DJ and a psychiatrist who don't get along at all when they meet, but everything changes every time their fights develop a different tension than the initial one and we all know that there is only one thing from hate to love. passed.
 EXO's DO debuted as an actor in the drama 'It's Okay, That's Love' .
The Producers
Year: 2015
Starring Kim Soo Hyun and Cha Tae Hyun
In this K-Drama we learn about the stories and the ad'pia day of four workers who work in the Entertainment Department of a television network, what challenges will each of them face?
 In ' The Producers' we saw the debut of BLACKPINK's Jisoo as an actress.
Style
Year: 2009
Starring Lee Ji Ah and Kim Hye Soo
This drama is about a woman who gave up her dreams of studying abroad and became an editor for the fashion magazine Style, she still remembers everything she went through to get her position, maybe this is why she is so stubborn but also determined.
In 'Style' we had 2PM's Taecyeon debut as an actor.
Dream High 2
Year: 2012
Starring Kang So Ra and JB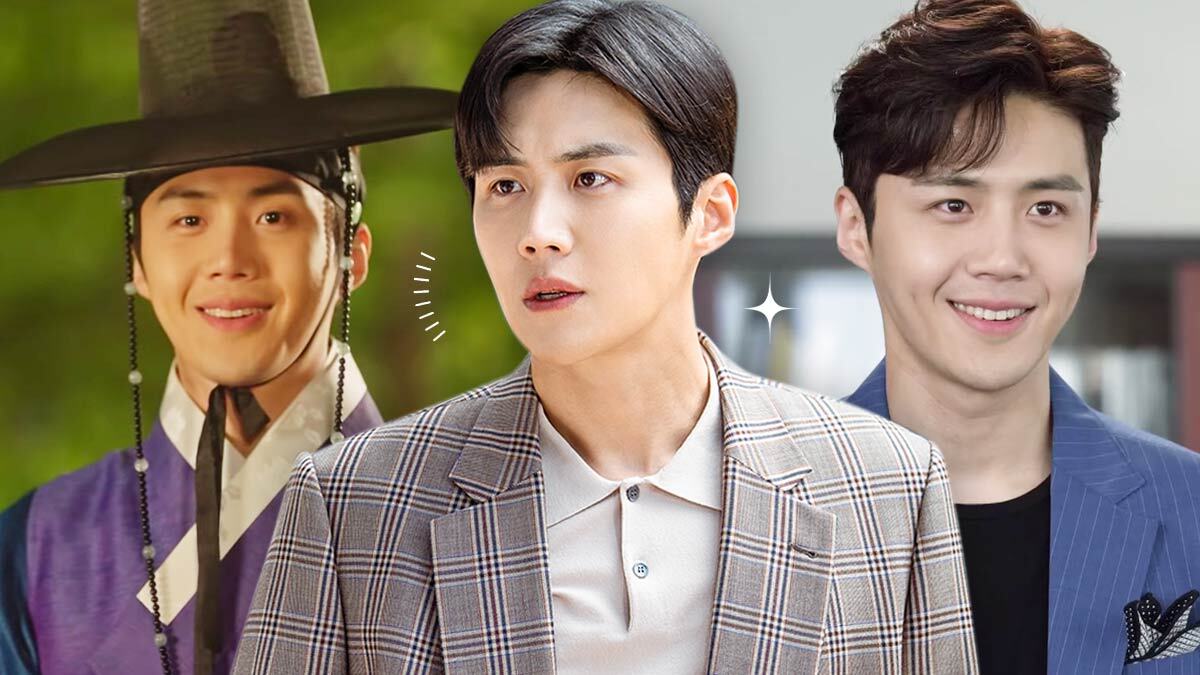 This series is about a high school that goes bankrupt which leads an entertainment company to buy the school and transfer many of its trainees to it. So we will continue the life of boys who dream of becoming idols.
GOT7's JB and Jinyoung debuted as actors in 'Dream High 2'.
Keep watching more dramas, here we have some historical K-Dramas for your watch list, you can check out more stories from ancient Korea.