Have you ever want to drink soda from a little Ghostface?
Cinemark has heard the fans' cries for aid, and has announced that the coveted 'Scream Cups' will be returning to their website soon. Using their social media accounts, the company announced that an online pre-order for the charming keepsake, which sports the mask of the franchise's renowned killer, Ghostface, is now available.
The presale price for a set of two 'Scream Cups' is $23.99 (plus tax and delivery), and it closes on March 17. While the cups were in high demand the first time around, you may need to act quickly if you want a set of your own.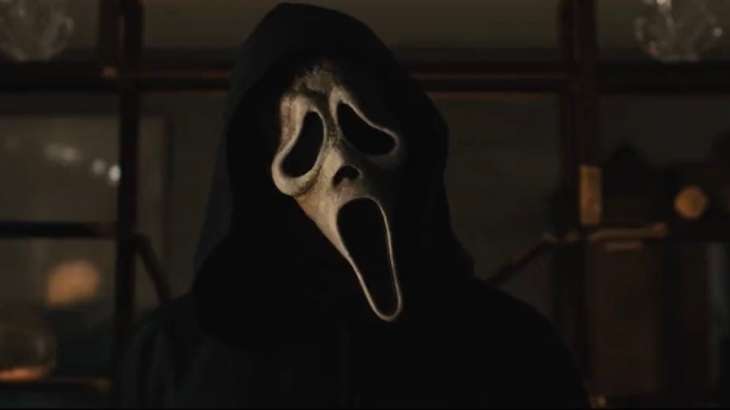 The Ghostface cups are part of the upcoming Scream VI promotional campaign. The latest edition in the slasher series, directed by Matt Bettinelli-Olpin and Tyler Gillett, will bring the appetite for blood to New York City, where Sam Carpenter (Melissa Barrera) is trying to rebuild her life following the events of the previous film.
Tara (Jenna Ortega), Mindy (Jasmin Savoy Brown), and Chad (Mason Gooding), the other survivors from Ghostface's previous murdering spree, will also have to be on the lookout when Ghostface attacks Manhattan.

Massive Marketing Campaign for Scream VI
The return of the 'Scream Cups' isn't the only unusual thing Paramount has done to promote their latest flick. Ghostface sightings have been recorded all throughout the country, with California and New York City among the sites where the vicious killer has been observed.
Ghostface will make their terrible presence known to everyone who has the misfortune of being around them, whether it's an alley in the middle of the night or a wintry blizzard.
Speaking of California, a Scream VI experience opened in Santa Monica over the weekend, and Collider's Perri Nemiroff had the opportunity to check it out. Nemiroff characterized the experience as including a recreation of the shrine seen in the films, as well as objects used in filming that were on exhibit for fans to observe.
The books Gale Weathers (Courteney Cox) has written over the years describing her various interactions with the Ghostface mask she's had over the course of the series, ever since the first Scream movie was published in 1996, were among the artifacts included in the exhibition. It appears like any fan of the franchise who had the opportunity to attend was in for a treat.