Dwayne Johnson sits on actress Emily Blunt during the Oscars ceremony to put her legs to the test.
Girl power at work! Dwayne Johnson sat on actress Emily Blunt to test her leg strength as part of the pranks at the most recent award presentation that coincided them.
The humorous event occurred during the 95th Academy Awards ceremony, which also brought us back to "The Rock" as the first presenter to hand a golden trophy.
This endeavor, however, was not easy, as the actress had to carry about 120 kg of Dwayne Johnson's strength, an activity she accomplished almost effortlessly and with a smile on her face.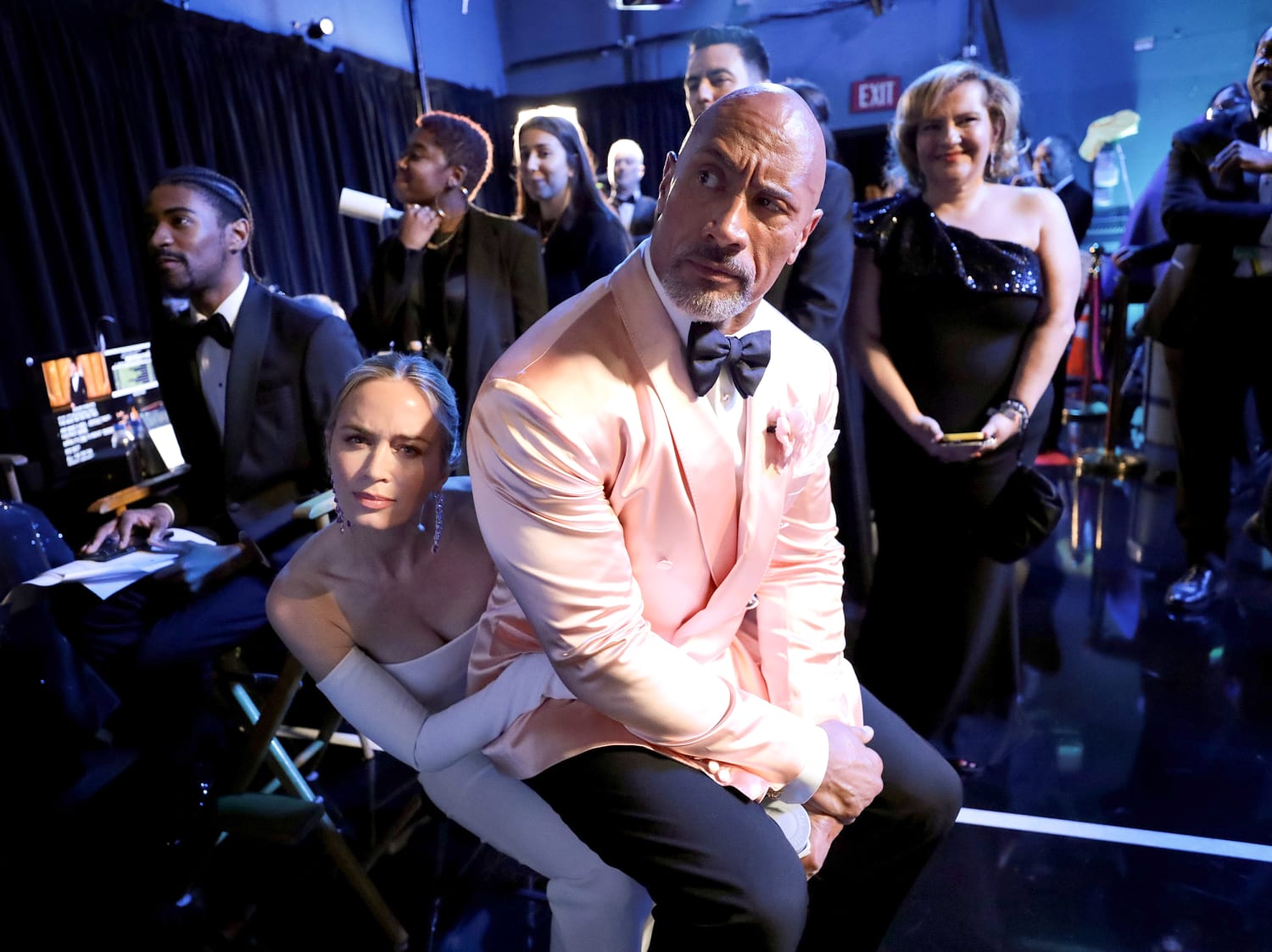 The two actors' relationship stems from their roles in the film 'Jungle Cruise,' in which they played the main characters in the amusing production. Both have maintained a friendly friendship since then.
Continue visiting Geekybar to learn about your favorite artists' activities and the latest entertainment news. More stuff can also be found from Dwayne Johnson, who is continually releasing projects.