Quantum hysteria over Marvel's upcoming Ant-Man and the Wasp film. Everything from action-adventure to drama to special visual effects is here.
One could assume that this is a movie that fans won't want to miss. Quantum excitement over Ant-Man and the Wasp: Marvel's future has been the subject of much discussion, with the success of their web series and packed film schedule.
Marvel fatigue has been discussed recently. However, it appears that Ant-Man 2 will end the rumors. The studios have finally delivered what fans crave with Paul Rudd's solo superhero film sequel: action, drama, and cutting-edge visual effects.
The teaser of the forthcoming Marvel movie has elevated the stakes of the upcoming feature.
Ant-Man and the Wasp, The fifth and final act of the MCU's timeline, will be introduced in Quantum Mania.
Kang the Conqueror (Jonathan Majors) will be the film's main antagonist and the most formidable villain in the Marvel Cinematic Universe.
He was first seen in Benedict Cumberbatch's Doctor Strange 2 — Doctor Strange In the Multiverse of Madness.
In Ant-Man 2, super Hero partners Scott Lang (Paul Rudd) and Hope van Dyne (Evangeline Lilly) come back together to continue their adventures as Ant-Man and The Wasp.
Hope's mom and dad, Janet van Dyne (Michelle Pfeiffer) and Hank Pym (Michael Douglas), as well as Scott's daughter, Cassie Lang, will be joining forces with them (Kathryn Newton).
They will be seen exploring the Quantum Realm, interacting with strange new creatures, and embarking on an adventure.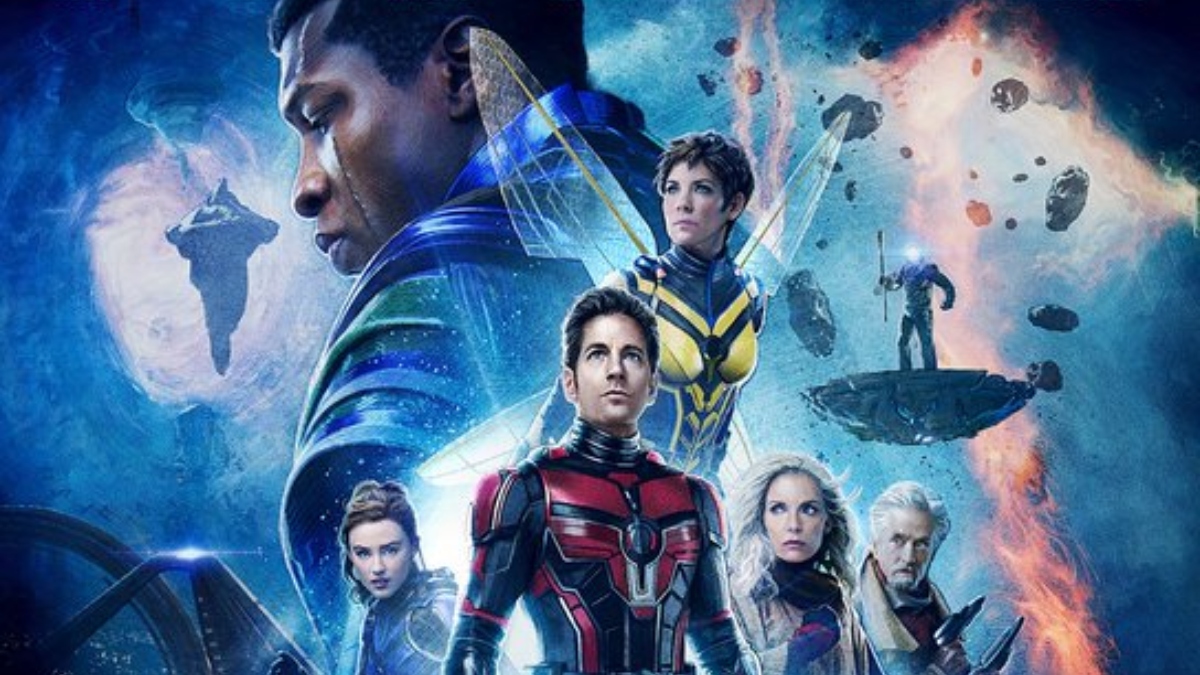 Ant-Man and the Wasp: Quantumania was directed by Peyton Reed and produced by Kevin Feige and Stephen Broussard.
It also starred David Dastmalchian as Veb, Katy O'Brian as Jentorra, William Jackson Harper as Quaz, and Bill Murray as Lord Krylar. On February 17, 2023, this science fiction adventure will premiere in theatres.