Sally Field and Jane Fonda: You need to find a companion who adores you as much as Jane Fonda does Sally Field. A new interview with the 80 For Brady cast members aired on CBS Sunday Morning, and it has gone popular on Twitter because of Jane Fonda's account of how she befriended Sally Field despite her initial reservations about the friendship.
In an interview published on January 15, Jane Fonda casually criticised (most) males for their superficial friendships and praised the dedication of female friends. She remarked that men tend to "sit side by side" while viewing sports, automobiles, or ladies.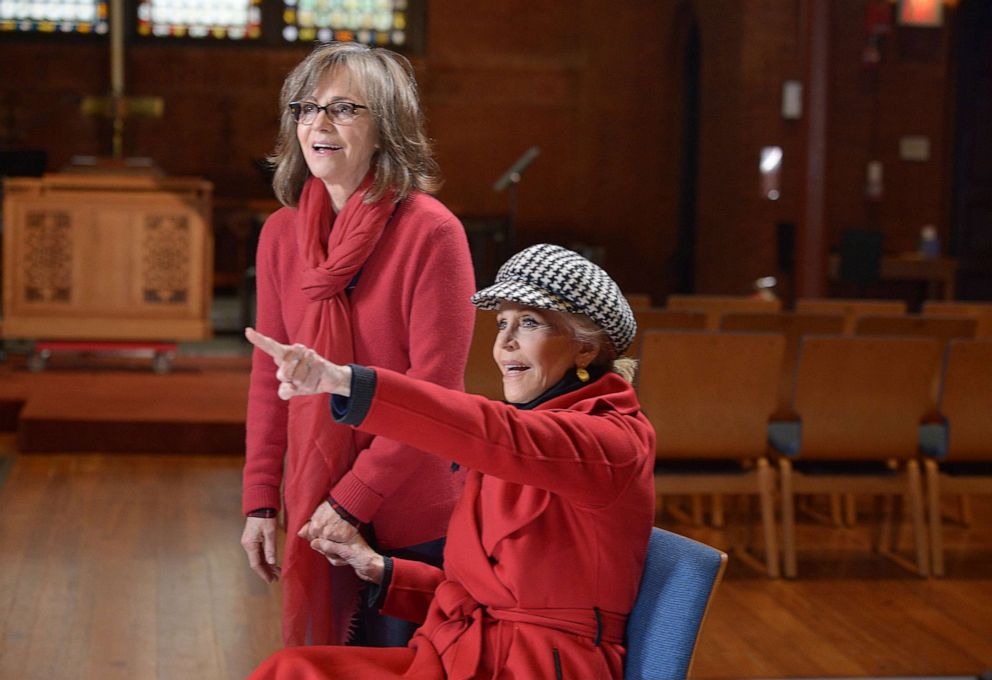 "Women sit across from one another and look one other in the eye, saying, 'I'm in difficulty, I need you. Do you think you could lend a hand? We are not hesitant to show our weaknesses."
Following this, the Monster-in-Law star recalled a comment made to her by her "favourite ex-husband," Ted Turner, whom she was married to for ten years before divorcing in 2001. "I think that he's totally wrong," she argued.
She then used Field as an example, claiming that she had met the actor on several occasions but had never made an effort to befriend her. She clarified, "Well, I did pursue you," and Field's humorous response of "Oh heavens sakes, I couldn't make you stop" had everyone burst out laughing.
Fonda said, "She has a tendency to be withdrawn, and I actively sought you out." If you want to make friends, you need to actively seek them out. Also, you need to express your desire to be friends with the person directly. That's because it really does what it says it does.
Lily Tomlin, Fonda's longtime friend and movie collaborator since 80 Years of Brady, chimed in to vouch for her colleague. She declared, "I don't actually like people that much," later adding that she "simply can't get rid of" people like Fonda who are tenacious in their connections. Field joked, "They won't go away."
Strong, sweet, and purposeful (if perhaps contrived) friendships between Fonda, Field, and Tomlin are trending on Twitter. Many people find themselves in one or more of the roles, and some have even joked that Fonda, an apparent extrovert, is fantastic at adopting introverts (Field and Tomlin)
Unlike Tomlin, who has known Field for years, Fonda had never worked with him before to 80 for Brady, but the two have been close friends for decades. She "actually knocked on my door and said, you know, 'Come on, we're going to lunch,'" Field said, telling Entertainment Tonight in November that she and the actor became friends in the 1980s.
However, the Spoiler Alert actor later expressed her deep gratitude to Fonda, saying, "she has been so crucial to me as a female friend and mentor and all sorts of things," even if she hadn't actively sought a friendship at the time.