There's a brand new poster out for Ant-Man and the Wasp: Quantumania, and it gives us a great look at Scott Lang's ongoing adventures with Hank Pym and the boundary-pushing Van Dynes, a family of scientists and inventors.
The new trailer for the film will premiere tonight, and this poster was produced in anticipation. On February 17, 2023, movie theatres will show the new film.
The new poster features Cassie Lang and Scott Lang's partners, Scott Lang and Wasp. The three costumed protagonists turn to the side, staring out of the picture.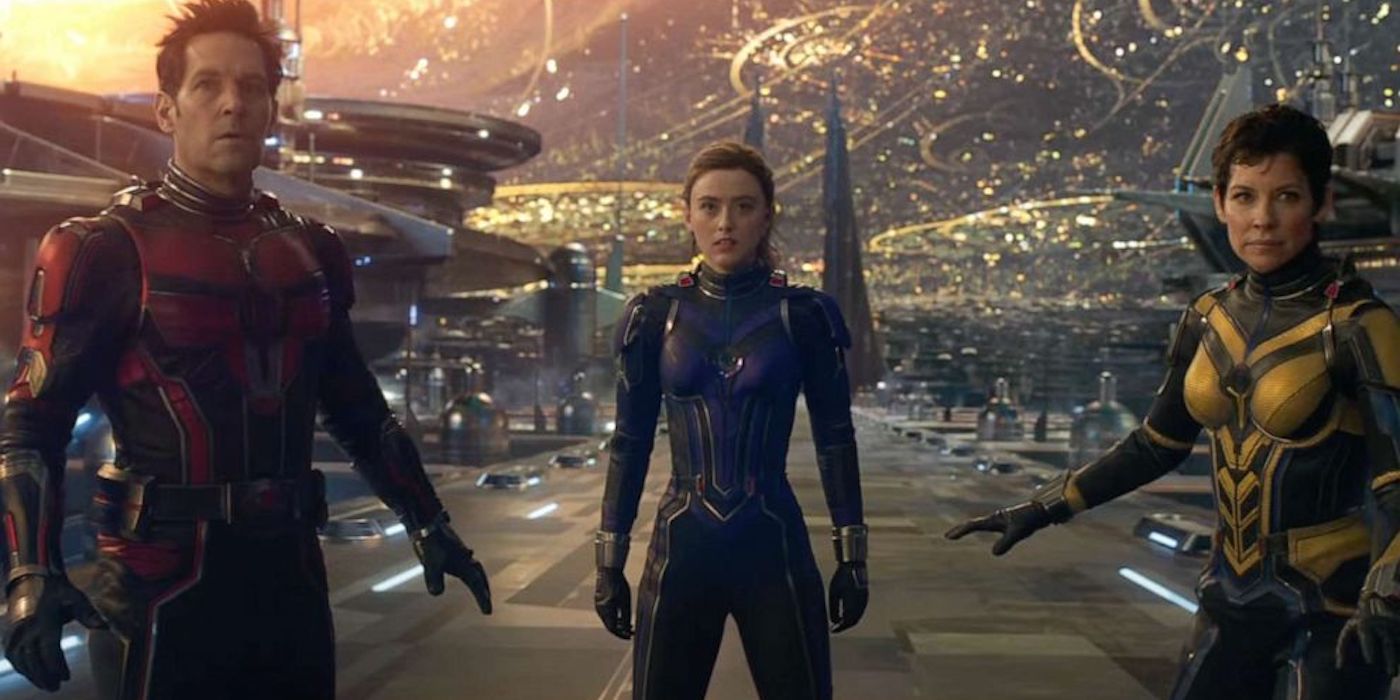 Large boulders lie directly beneath Ant-Man; within them, a small scenario transports us to the Quantum Realm.
The film's antagonist, Kang the Conqueror, can be seen in the upper left corner.
According to the promotional materials, the new film will focus on the much-talked-about but little-explored Quantum Realm, from which Janet van Dyne has lately emerged.
Thirty years after missing, Janet van Dyne was brought back from the Quantum Realm in the 2018 film Ant-Man and the Wasp. This film will be the first to delve deeply into the enigmatic Quantum Realm, which has been alluded to and teased from the beginning of the Ant-Man flicks.
Scott Lang, aka Ant-Man, played by Paul Rudd, is back in action. Michael Douglas is back as Hank Pym, and Evangeline Lilly reprises her role as The Wasp, Hope van Dyne.
Michelle Pfeiffer returns as Janet van Dyne. Cassie Lang, who was previously portrayed by Emma Fuhrmann in her teen years in Avengers: Endgame, will be portrayed by Kathryn Newton in this film. Kang the Conqueror is played by Jonathan Majors, who also plays a similar role, He Who Remains, in the upcoming 2021 Disney+ series Loki.
During tonight's broadcast of the College Football Playoff National Championship on ESPN at 7:30 PM ET, a trailer for the film will also appear. The film's theatrical release date has been set for February 17, 2023, and to get fans psyched, a new trailer was also unveiled today. In the meantime, enjoy the fresh, colourful poster we've included below.