Masaba Gupta, daughter of legendary cricketer Sir Viv Richards and designer Masaba Gupta, recently tied the knot with actor Satyadeep Mishra in a beautiful and intimate ceremony.
The wedding was a true celebration of love and family, with both bride and groom surrounded by their loved ones on their special day.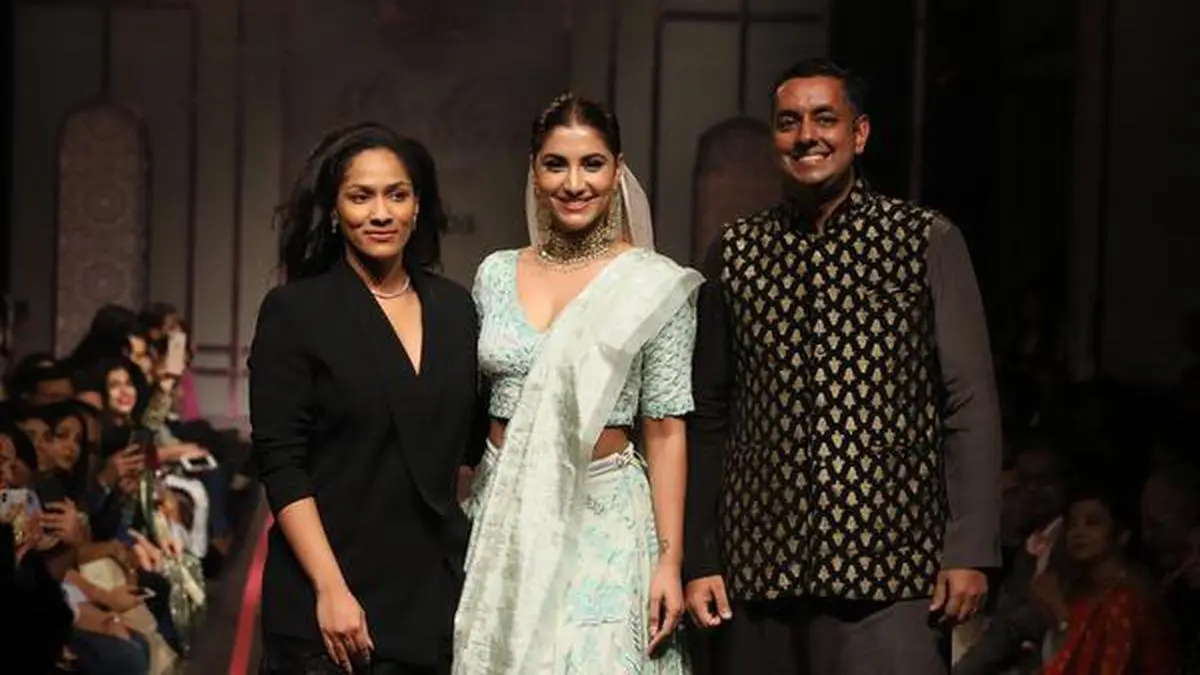 The ceremony was held at a private villa in Alibaug, and was attended by close family and friends. The bride looked stunning in a red and gold lehenga, designed by her mother, while the groom looked dapper in a traditional Indian outfit.
One of the highlights of the wedding was the presence of both the bride's father and stepfather, designer Vivek Narayan. The trio posed for a heartwarming picture, which has since gone viral on social media.
The wedding was a true blend of traditional and modern elements, with a mix of Indian and Western customs. The couple exchanged vows in a traditional Hindu ceremony, and later had a Christian ceremony as well.
The reception was held at a luxurious hotel in Mumbai, and was attended by a number of celebrities from the film and fashion industries. The bride and groom looked happy and in love as they danced the night away with their guests.
Overall, Masaba Gupta's wedding was a beautiful and joyous occasion, and we wish the couple all the happiness and love in the world.
As a couple, Masaba Gupta and Satyadeep Mishra are a perfect example of how love knows no bounds, and can bring together families from different backgrounds and cultures. Their wedding was a true celebration of love, family, and unity, and we were honored to be able to share in their special day.