Blake Shelton's current look proudly displays his affection for his wife Gwen Stefani. Stefani posted a number of images on Instagram on Friday, including one of a denim jacket with "Mr. Stefani" written in rhinestone lettering on the back.
The following photo in the post shows Shelton wearing the jacket and jeans while smirking and turning his head slightly."Someone received a new jacket, I wonder who it may be," Stefani captioned the image carousel.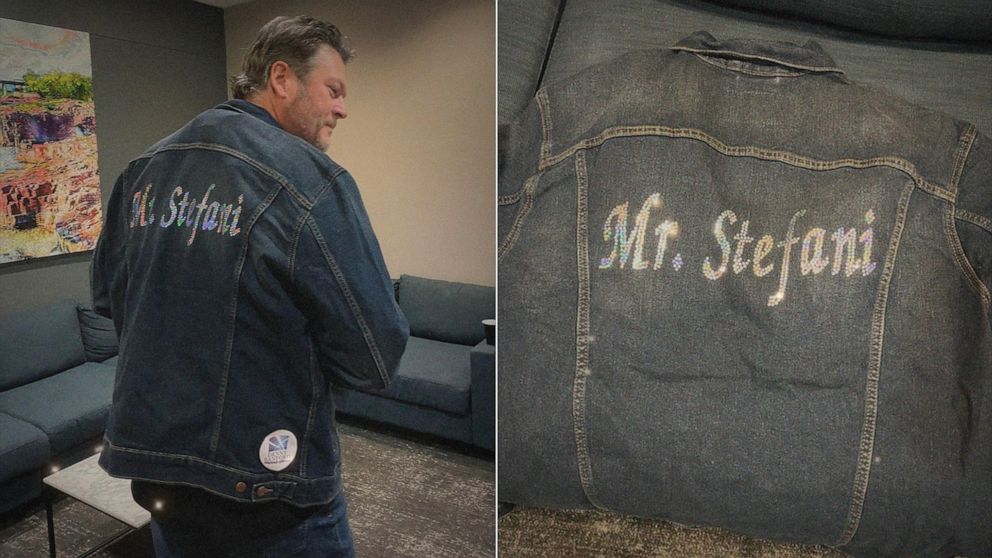 Stefani's images have received over 77,000 likes and hundreds of comments since they were posted. Hilton even chimed in with her famous slogan, "That's sexy."
Shelton and Stefani met on the set of "The Voice" and married in 2021, revealing photos of their picturesque wedding a few days later.
"July 3rd 2021 dreams do come true!!!," the former No Doubt singer wrote in an Instagram post at the time, which was later published on Shelton's account, alongside photographs of her and Shelton's wedding.
While on the show last year, Stefani opened up about her marriage to Shelton "The Ellen DeGeneres Show" adding, "The marriage is so fun and I'm really into it, so I feel very blessed. He's my best pal. We're having a great time."