We have all heard about the original movies and the spoofs, but here is the list of porn parodies of the original movies which take a funny twist compared to the movies
1. Buffy The Vampire Layer
Porn parodies: Let's face it, Buffy The Vampire Slayerbirthed the bean-flicking, almost militant sexual following of vampires we have seen with True Blood and Twilight. But where True Blood was able to feature some explicit sex scenes on HBO, Buffy had to keep it PG for basic cable until now.
2. Bob's Boners
A porn parody of the popular cartoon… uh, yeah. Feast your eyes. We'll take our medium-rare with extra mayo.
Porn parodies: This version has magically transformed the character Tina into a sexually mature young lady. Following suit with John and Kate Fuck 8, all underage characters have been written out. Don't fret kinksters, a zombie character "pops up" in this version possibly suggesting some hot, necrophilia action. The possibilities are endless.
3. Missionary Position: Impossible
Porn parodies: The high-budget thriller staring tiny hands heartthrob Tom Cruise causes a different kind of throbbing in the porn parody. There is very little information on the plot of this piece of work but it should be noted that the original enjoyed enough success that a Missionary Position: Impossible 2 was born.
4. Womb Raider
I remember when Tomb Raider first came out and teenage boys were mesmerized by Lara Croft's 64-bit rack. A generation of boys locked themselves in their bedroom for hours "raiding for lost artifacts" while blowing through Kleenex and hand lotion. The mainstream high-budget film featuring Angelina Jolie whetted the ferocious fapping appetite of fanboys but fell short where Womb Raider shines.
5. John & Kate Fuck 8
Porn parodies: The reality TV show about a woman with a uterus larger than most New York City apartments birthed eight beautiful babies and a generation of moms with asymmetrical haircuts. The porn parody stays true to styling but is way less boring and has no children in it. Unfortunately, the sad lack of DILF presence only gets a single thumb up out of me.
6. The Big Bang Theory
Porn parodies: The Playboy channel has spiced up TV's number one comedy about nerdy geniuses who can't talk to girls. This version stays true to form but with the guys sealing the deal. Hope they remembered their pocket protectors!
7. The DaVinci Load 2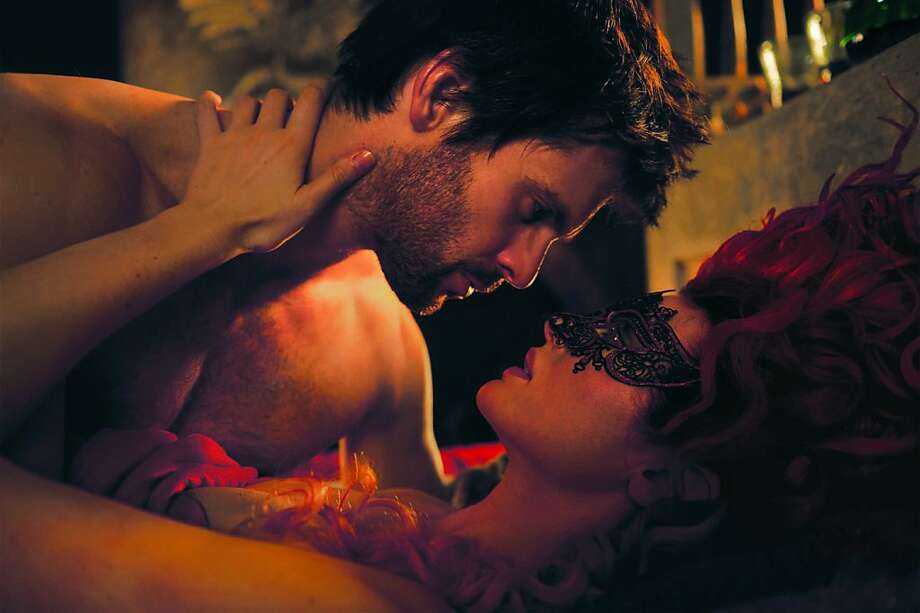 Porn parodies: The hit series of books and corresponding films that investigated the devious inner workings of the Catholic Church except in this version, different inner workings are investigated. The Davinci Load 2: Angels and Semen are the follow-ups to the previous porn parody. I found this spoof to be completely off target as the presence of Catholic imagery just begged for an "alter-boy" gang-bang. The film also missed a golden opportunity for some raunchy Pope sex. And on that note, I should probably go call my therapist.
8. The Human Sexipede
Porn parodies: Remember that movie where people have their mouths sewn to other people's assholes to form a human centipede? Yeah, well this movie takes on this hard-hitting topic in a masturbate-able parody. You see, instead of sewing the mouths to assholes, they are sewn to genitals so that they forever enjoy the sensation of oral sex. See how that works?
9. Pulp Friction
Porn parodies: Quentin Tarantino's hit gets a sexy refresh. An ensemble cast breathes a bit of life into Tarantino's dark drama that followed the lives of various thugs, criminals, and con men. Don't turn it off until you get to the part with the gimp! Also, the complete lack of Bruce Willis in this film should increase your ability to maintain an erection by at least 200%.
10. Jersey Score
Porn parodies: The popular MTV reality show that followed the lives of some horny, tanned kids from Jersey on Spring Break has spawned a gay parody. Whoever did the casting assembled a spot-on cast of painfully dumb, muscular, trashy, bonehead types that made the original a screaming success. Sadly though, the lack of a Snookie left me feeling empty inside.