MARINA BEACH
Find yourself in deep tranquility and peace as you wander across the second largest beach in the world. Marina beach is mesmerizing in every sense of the word, enclosed by beautiful palm trees and glittering golden sand beneath feet. A view when sky and water meet at both ends is just visible right in front of the eyes when one stands at the shores. Marina Beach captivates the onlooker with its beautiful sunrise and sunsets accompanied by cool winds that will never fail to rejuvenate you here. Do not miss enjoying the authentic south Indian snacks – crispy sundal and murukku sold at this beach. Awake the explorer in you and visit numerous historic places near the beach. A god blessed beach nestled in South India, Marina Beach is just the perfect getaway.
DAKSHINA CHITRA HERITAGE
Also known by the term 'Living-history museum', the museum is built in order to explain the historical aspects of Tamil culture to the present generation. Built-in an area of 10 acres, Dakshina Chitra is a small village that has been recreated using replicas of traditional South Indian houses dating back to the 19th and 20th centuries. The exhibition has a plethora of living beliefs of art, folk performing arts, craft, and architecture of India and in particular of South Indian traditions. From a typical Tamil house to basic utensils, a fisherman's life to various fabrics is all depicted in the museum. Regular events of classical dances and musical concerts also take place to attract tourists.
KAPALEESHWAR TEMPLE
The unique architectural style, in-depth detail of gopuram and temple head, and the magnificent height of around 37 meters are what make this temple the best place to visit in Chennai. The Dravidian style of temple construction is most famous in cities of South India and Kapaleeshwar temple is a live example of the same. The temple is home to deities Shiva and Karpagambal, holds a festival in the months of March and April while attracting thousands of devotees to its premises. Take a holy dip in this beautiful temple.
COVELONG BEACH
The Coromandel Coast in the proximity of Chennai is blessed to have Covelong Beach on its laps that shines brightly under the sun and stars due to the plenty of activities it offers to its travelers. Covelong Beach is one of the most beautiful beaches around Chennai. Set amidst palm trees and sparkling silver sand, Covelong Beach has a captivating environment making it ideal for excursions and picnic spots. Walk through the sands, rest under the palm trees, or enjoy the calmness during the sunset, the experiences that this beach offers are unmatched. Offering various water activities like surfing, jet skiing, boating, the beach is packed with thousands of visitors every day.
FORT ST. GEORGE
History of India with the British is a fact that can't be changed. And the live example standing in front is Fort St. George. During British rule, it was made as a centre point for official purposes but now encompasses St. George museum with paintings, coins, silverware, arms, porcelain, and documents. It has given space to historic monuments of St. Mary's church under its cloud also the Flagstaff at the Fort is one of the tallest structure in the country. Take a tour to witness this magnificent structure.
SAN THOME CHURCH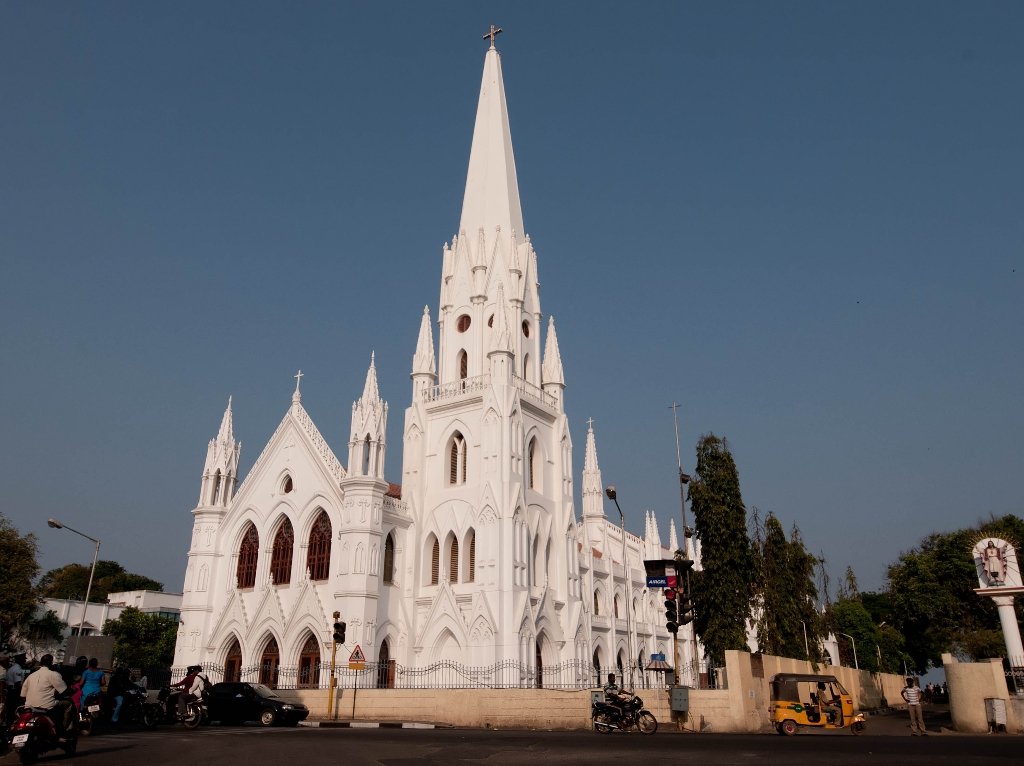 The sparkling vast white structure of San Thome stands on the tomb of St Thomas. This place is definitely an important one in religious terms but doesn't fail to attract travelers from all over Chennai. This monument is one of the best places to visit in Chennai as it reminds us of the colonial past relations that Indians had. A nostalgia will arise within when this church is viewed from the inside out. From stained glass panels of the windows, a sitting statue of St Thomas, museum, library, shops that sell candles and flowers are one of the classy additions to the monument. The highest tip embarked with Cross and the sloping red roof is totally catchy when viewed from outside. Feel the serenity of this holy place.
ARIGNAR ANNA ZOOLOGICAL PARK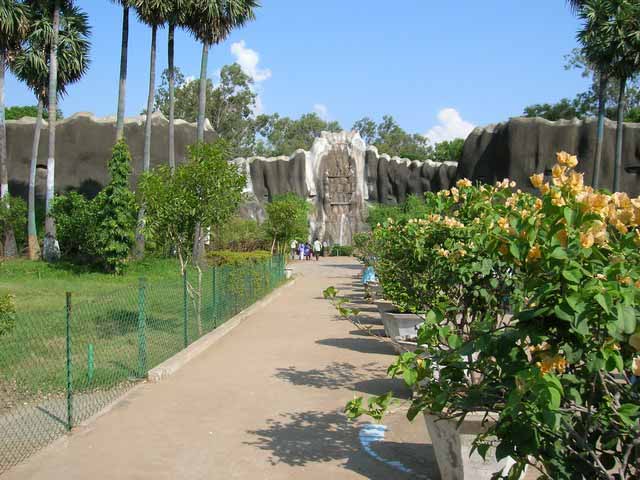 A little away from the city centre, Arignar The zoological park is home to more than 500 species of wild beings were some of which are endangered. An aviary, lion safari, deer safari, and elephant safari form the most popular sections of the zoo. Apart from this, a separate section for nocturnal animals could be reached too. An aquarium, butterfly house, reptile house, amphibian house, crocodile enclosure are part of the premises which makes it one of the best places to visit in Chennai.
VGP KINGDOM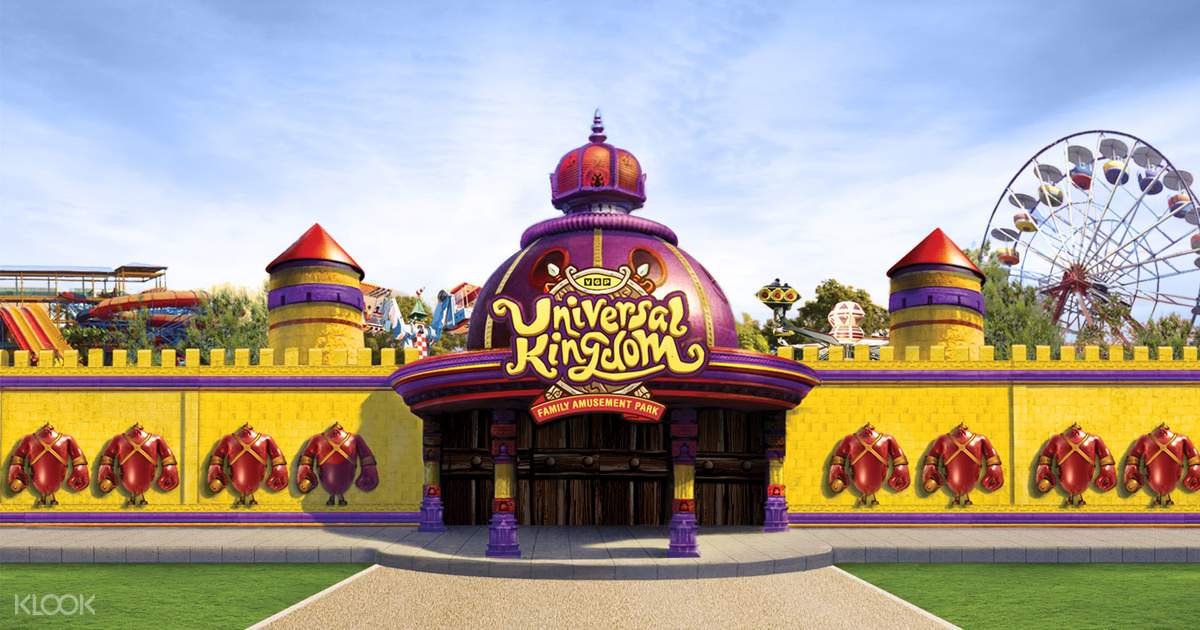 This award-winning amusement and theme park is one of the first ones in Chennai. Some consider this massive 45-acre park with a private beach to be the largest amusement park in India. Loved by children and adults alike, the park is one of the most interesting places to visit in Chennai. Get up and close with goats, ponies, and sheep at Petting Zoo. Interact with the Statue Man dressed in the traditional Chola empire dress and try thrilling rides like Tornado, Viking, and Wave Swinger.
PONDY BAZAAR
This place is considered to be the 'Mecca' of shopping destinations in Chennai. Yes, Pondy Bazaar, apart from being an important commercial hub, is one of the busiest markets down south. No matter how long your shopping list is, you are sure to get every single item. Toys, clothes, and shoes for all age groups, fragrances, jewelry items, household items and appliances, electronics, music and movie CDs, and DVDs… there is no end to the list. Brands like Raymond, Nike, Fastrack, Woodland, and LEE have their retail showrooms in this market. There are many more such brands that have established stores in Pondy Bazaar. Undoubtedly, this is the craziest and liveliest place in all of Chennai. Guess what, international lingerie brands can also be sourced from this market. What more can one want? Make your list and set out to conquer Pondy Bazaar.
THEAGARAYA NAGAR MARKET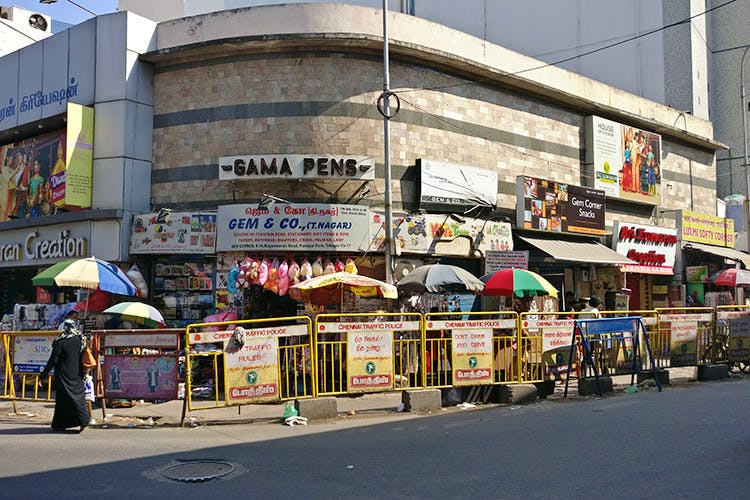 The largest shopping district of the county lies in the city of Chennai and is known as Theagaraya Nagar. While most of the shops here deal in gold jewelry, there are a host of shops that sell almost everything that one can ask for. From silk sarees to household items – crockery, cutlery, toiletries, cosmetics, clothing, and footwear, the list is endless. The market is also known for its varied price range. One can get a very good bargain here while some items are extremely expensive. The roadside stalls are a must visit as they stock some very good products to be purchased at good bargains. If you happen to go shopping during the festive season, be ready to brave the crowds. Yes, people come in droves to do shopping here as they prefer the quality and pricing of products here. A good number of eateries are also to be found here, should one get hungry after all that shopping and bargaining. Get ready for a hectic day as you go about shopping here.