The make-up company HipDot is back with a new CD of makeup inspired by bands, and this time it's not Korn.
Once again, the Fallen eyeshadow collection features eight various shades inspired by songs on the album; for example, Bring Me To Life's colours are a matte muted blue/grey, while My Immortal is a captivating foil royal blue.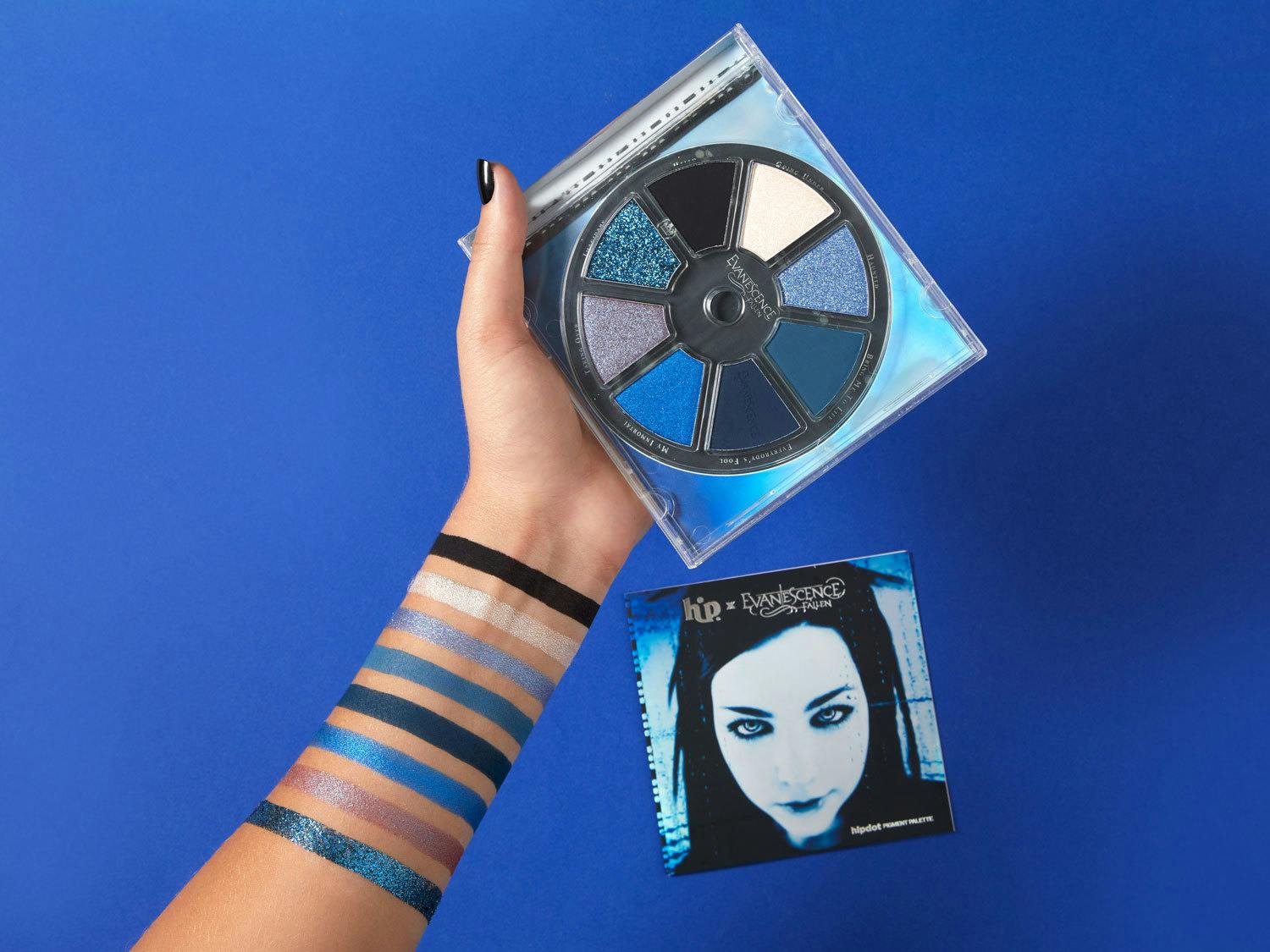 Listen to all the tracks, along with their video, that have been categorized by colour below:
Going Under (Bright White – Shimmer)
Haunted (Bright Blue/Silver – Foil)
Bring Me to Life (Muted Blue/Grey – Matte)
Everybody's Fool (Dark Blue Jean – Matte)
My Immortal (Royal Blue – Foil)
Taking Over (Greyish Periwinkle – Foil)
Imaginary (Deep Royal Blue – Glitter)
CEO and co-founder of HipDot Jeff Sellinger says the company is thrilled to bring this new beauty concept to life with a band as legendary as Evanescence.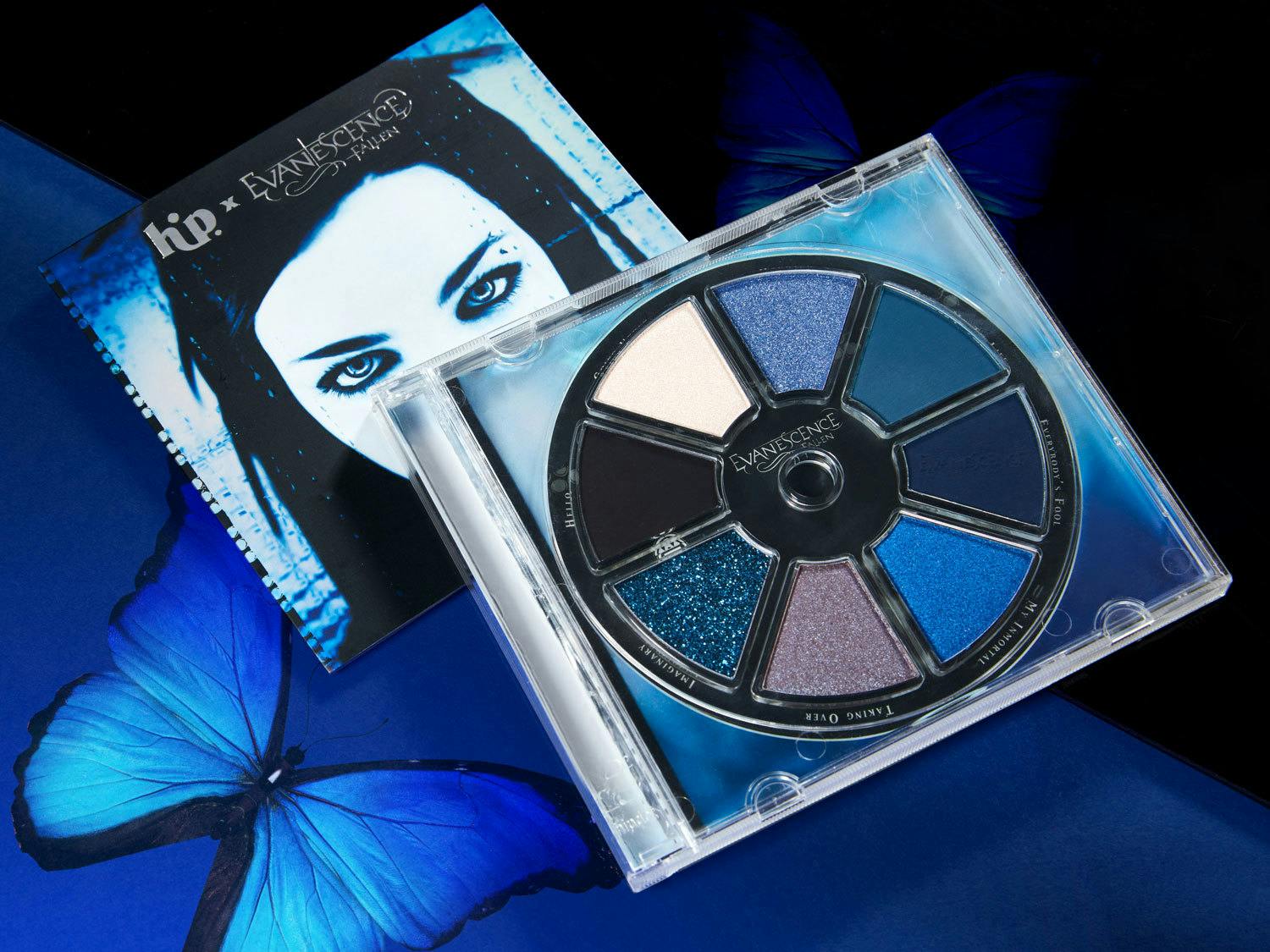 It is a great privilege of ours to be able to bring together two vastly diverse industries that share a desire to astonish, amaze, and delight. We're excited to work together and build on the recent popularity of combining cosmetics with popular culture.